Alumni
Past Students at the AIMS CDT
Meet some of our alumni
Our graduates are equipped for leadership roles in industry both nationally and internationally; others continue on to postdoctoral research, often developing the work in their theses towards product.

Samuel Albanie
'Some Applications of Context to Convolutional Neural Networks'
"When I began the AIMS CDT (way back in 2014), I wasn't sure what I wanted to work on. During the first year of the course, I became interested in convolutional neural networks and had a lot of fun working with them throughout my PhD (bravely supervised by Professor Andrea Vedaldi). I am now working as a Postdoctoral Researcher here in the Department of Engineering Science on the same stuff, because it's still a lot of fun."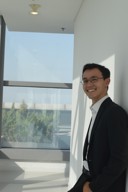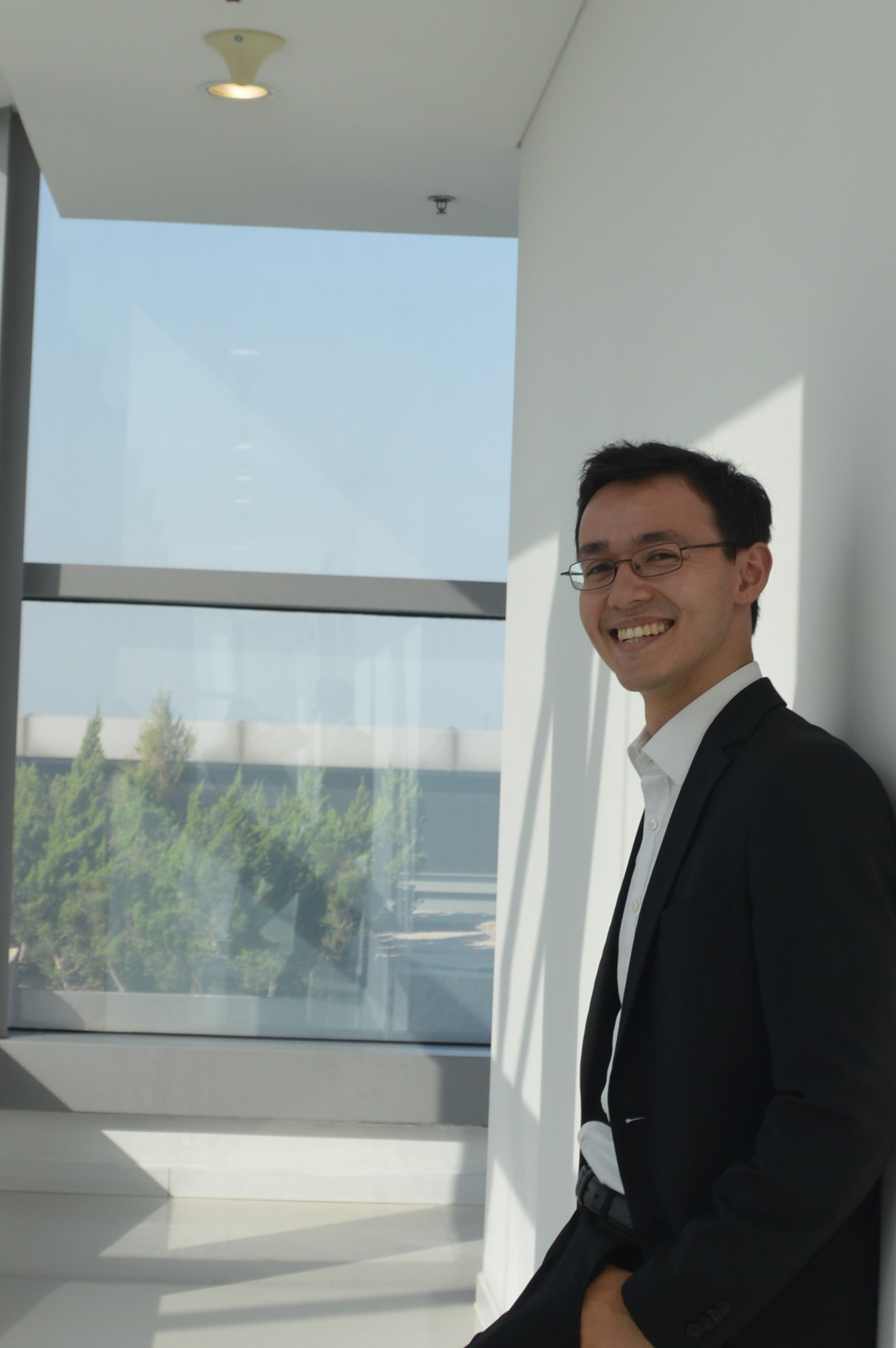 Yuki Asano
"Learning deep neural networks: Necessity and scope of prior knowledge, raw data and labels"
When I started the CDT, I only knew that I wanted to do something with machine learning. The mini-projects then allowed me to take a deeper look into how research is conducted in various subfields, which then ultimately lead to my D.Phil. research with Prof. Andrea Vedaldi. My focus was on self-supervised visual representation learning, i.e. learning neural networks and solving tasks all from just the raw data, without using human annotations. After this, I will start my role as assistant professor for computer vision and machine learning at the University of Amsterdam in October 2021.

Oliver Bartlett
MSc by Research: 'Teaching Robots where to Drive using Real World Data'
"I enjoyed my time as part of the AIMS CDT. The foundation year was useful as an introduction to the different areas where Artificial Intelligence is having an impact. Afterwards I joined Professor Ingmar Posner as part of the Oxford Robotics Institute (ORI), investigating off-road driving in novel environments. "Having finished, I am staying on as part of the ORI, organising trials and projects."

Rowan Border
"Next Best View Planning with a Unstructured Representation"
I joined the AIMS CDT in 2015 after completing an undergraduate degree in Computer Science and Artificial Intelligence at the University of Edinburgh. The first year of the programme provided a great opportunity to obtain a broad understanding of the different research areas in robotics and machine learning at Oxford. I enjoyed many of the first year courses and particularly the mobile robotics week taught by researchers at the Oxford Robotics Institute (ORI). I joined ORI for my DPhil where I worked on next-best-view planning for 3D reconstruction, initially supervised by Paul Newman in the Mobile Robotics Group (MRG) and then with Jonathan Gammell in the Estimation, Search and Planning (ESP) group. During the DPhil I enjoyed having the opportunity to pursue exciting research and present papers at conferences around the world thanks to the generous funding provided by the AIMS CDT. I am currently working on real world applications of my DPhil work as a post-doctoral researcher in the ESP group at ORI.

Leonard Berrada
"Leveraging Structure for Optimization in Deep Learning"
"The AIMS CDT was a great program to perform research in optimisation for deep learning. I have found the first year to be particularly useful to learn the foundations of the field and to nail down a specific area of interest. Thanks to mini-projects, I was able to start working early with my future advisors and to kickstart my own research. The CDT offered many opportunities to connect with industrial partners and to work on tangible challenging problems. In addition, by providing funding for conferences, the program enabled me to present my work to international conferences and workshops as well as to connect with the research community. Overall, the AIMS CDT is an extremely high-quality program that I would recommend to any candidate in artificial intelligence or machine learning, and I have just started a position with DeepMind."

Adam Cobb
'The Practicalities of Scaling Bayesian Neural Networks to Real-World Applications'
The AIMS CDT gave me the opportunity to explore multiple aspects of machine learning and provided me with the perfect foundation to pursue further research. After the first year of courses I moved to Professor Stephen Roberts' lab, where I was also co-supervised by Professor Andrew Markham. My research then covered a wide range of topics from Gaussian processes to Bayesian neural networks, with an overarching theme of uncertainty quantification in machine learning models. I was also encouraged to go to conferences and meet many interesting people from both Oxford and the rest of the world.
Now that I have completed my DPhil, I look forward to starting as a Postdoctoral Fellow at ARL in Washington DC. I will continue conducting research within the area broadly defined as uncertainty quantification in machine learning, where I feel there is much to be done!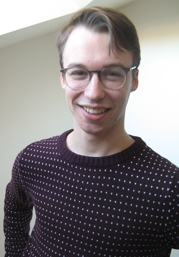 Rob Cornish
'Algorithms and Modelling for Large-Scale Bayesian Data Analysis'
I had a great experience as part of the AIMS CDT. The programme provides enormous freedom for students to choose the direction of their DPhil research: the CDT encompasses a wide range of different disciplines, and actively encourages exploring these through the courses and mini-projects undertaken in the first year. I found this structure very useful both for narrowing down exactly what I wanted to work on, and for simultaneously learning about a breadth of topics that I may not otherwise have considered. Having finished my degree, I'm now continuing my research as a postdoc in the Department of Statistics, where I'm working on machine learning and causal inference for healthcare. I'm also a co-founder of Quro Medical, a digital health company providing remote monitoring and hospital-at-home services in Southern Africa.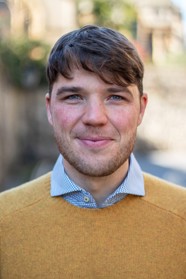 Fabian Fuchs
Learning Invariant Representations in Neural Networks
For me, doing the CDT was a great way of transitioning fields from physics to machine learning. The first year gave me an overview of the field and also the time to make a conscious decision about which lab to join for my PhD. The most important aspect of the CDT, however, was the community it provided. Especially the first 6 months of courses, which we did together as a cohort of just 10 people, was a forming experience. The people I met there continued to be some of my closest friends for the rest of the PhD and beyond.

Siddartha Ghoshal
'Algorithmic Decision Making in Financial Markets'
"The AIMS CDT is a superbly structured PhD program. Its students gain foundational training across a wide range of machine learning topics and, via its first year mini-projects, a smooth transition into the role of doctoral researcher. "It provided me with the skillset and opportunity to pursue practical, interdisciplinary research at the nexus between AI and finance, an area I continue to explore in my full-time role designing systematic trading strategies for Shell."

Bradley Gram-Hansen
"Extending Probabilistic Programming Systems and Applying them to Real-world Simulators"
Hi everyone! My time on AIMS has been fantastic - there have been ups and downs like any Ph.D, but mainly ups. I've made some of the best friendships I've ever had thanks to the program, worked with so many brilliant people, had supportive and dedicated supervisors who helped to guide me and allow me to explore my areas of interest, and last, but most definitely not least, had the pleasure of having the support of the AIMS "mother hen", Wendy - she's incredible and has always been there to help and guide. AIMS is so lucky to have Wendy! 
My focus has been on probabilistic programming and Bayesian inference, which has led to a lot of interesting projects and collaborations. I have definitely found that I enjoy building applications of research, and as such have found an industrial AI research scientist position, where I will get to do research, but also help turn that research directly into production code. 
Being in this field has opened up a lot of opportunities that others do not get, and I feel fortunate to have had these opportunities. I recommend the AIMS program for anyone not from an atypical computer science background. 

Ankush Gupta
'Deep Learning with Synthetic, Temporal, and Adversarial Supervision'
"The AIMS CDT is an excellent PhD programme. It brings together students who work in different but related areas, which enriches their experience and broadens their knowledge. It provides a well-structured approach essential for the successful transition of students into graduate researchers. The courses and mini-research projects in the first year help in gaining an insight into the various sub-areas, and making an informed decision about doctoral research area/advisor. The generous financial support enables one to choose from some of the world's best researchers at Oxford as their research advisor, without any prior commitment. Further, it provides for various expenses, like equipment and travel over the course of the programme. The various seminars, outreach activities, and training sessions support in rounded development. It is a unique programme which relieves the students of financial pressures and creates an ideal environment to enable valuable research. The CDT has gifted me the financial and intellectual freedom to pursue the research which I could not have done anywhere other than Oxford.
"Studying here also enabled me to further enhance my research skills as an intern at DeepMind London, which is also where I will work after completion. I am very grateful to the programme for supporting my doctoral study."

Jack Hunt
'Dynamic SLAM, Object Reconstruction, Shape and Pose Prediction for 3D Scene Understanding'
"I joined the AIMS CDT at Oxford in 2014, following my undergraduate degree in Computer Science. The broad remit of the training year allowed me to reinforce my decision to work in computer vision, whilst affording me an important appreciation for inter-disciplinary work. During my time at Oxford I have worked predominantly on 3D reconstruction and its various areas. "As a result, I now work in Mixed Reality technology, an exciting area that draws directly on my experience at Oxford."

Max Igl
"Inductive Biases and Generalisation for Deep Reinforcement Learning"
I've joined the AIMS CDT after previous studies in Physics and it helped me greatly to get started in the field of Machine Learning. The first year was particularly useful for exploring various research areas and getting to know potential supervisors. In the subsequent years, I profited greatly both from the generous funding for equipment and conferences, and from the interdisciplinary cohort of students. I have since joined Waymo UK as a research scientist.

Xu Ji
"Unsupervised Learning and Continual Learning in Neural Networks"
Being part of the CDT at Oxford has been an amazing experience, and I am sorry to leave. It is a place that opens your eyes on both a professional and personal level. My research has been on machine learning and computer vision, and I intend to continue pursuing these, together with my interests in organic regenerative farming and sustainability.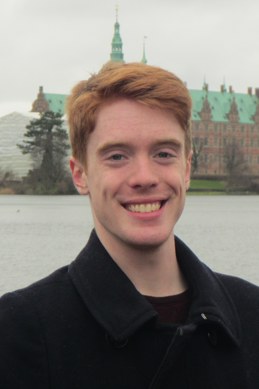 Kevin Judd
"Unifying Motion Segmentation, Estimation, and Tracking in Complex Dynamic Scenes"
I joined the AIMS CDT in 2015 after studying Electrical Engineering and Computer Science in undergrad. I knew I was interested in robotics, particularly vision and perception, but the CDT courses gave me a broad understanding of the many different aspects of autonomous systems that I had never really understood. I eventually found myself at the Mobile Robotics Group (MRG) under the supervision of Paul Newman and eventually the Estimation, Search, and Planning Group (ESP) under the supervision of Jonathan Gammell. I've greatly enjoyed my time at Oxford, and have seen the MRG grow into the Oxford Robotics Institute (ORI) with many new and exciting research directions under its umbrella. My work has focused on multimotion estimation using vision, attempting to tackle the challenges involved in safely navigating through highly dynamic environments with autonomous robotic platforms. I'm looking forward to continuing my research through a postdoc position at ORI, and am excited to explore and develop new visual systems for motion estimation.
    
Andrea Patane
'On the Adversarial Robustness of Gausian Processes'
I am really happy with my 4 years experience in the AIMS CDT program. My DPhil research then focused on computing adversarial robustness Guarantees for Bayesian machine learning model, with particular attention to Gaussian Processes and Bayesian Neural Networks - a field at the crossroad between verification, non-linear global optimisation, deep learning and probabilistic theory. All of this would have been difficult for me to do without the first, foundational year of the AIMS CDT which provided me  with the expertise needed on a range of topics. Being part of a network of researchers from different backgrounds was also very useful for receiving continuous feedback and developing my research. I am currently working as a research assistant in the Department of Computer Science in Oxford, and continuing to look at how Bayesian models can provide provable guarantees at training time, as well as applications in fairness and cognitive modelings.

Nikitas Rontsis
'Numerical Optimization with Applications to Machine Learning'
I enjoyed the AIMS CDT programme and in particular the academic freedom, networking possibilities and generous funding that it entailed. My cohort was very friendly, and the concept of mini-projects was also particularly useful for finding a supervisor that was really suitable for me. I have now joined Optimal Labs in London and I am excited to bring into practice the knowledge I acquired throughout my PhD.

James Thewlis
'Objects from Motion'
"The AIMS CDT has given me the opportunity to learn a broad range of topics in the first year and then develop my ideas into a solid research project. "My thesis, supervised by Professor Andrea Vedaldi in the Visual Geometry Group, deals with the problem of finding useful representations of objects, such as faces and cats, learning automatically from motion rather than using expensive manual annotations. I am very grateful for the support the AIMS CDT has given me throughout my studies, including funding that has allowed me to present my work at international conferences. "My future plans include a project working with Facebook AI Research (FAIR), and I am also thinking about some startup ideas." Update: "I've been building a startup through Entrepreneur First and it's now been accepted for the "Launch" phase which means we get an initial £80k investment! We're working on contextual video understanding to detect harmful content on online platforms, and my co-founder Sasha Haco is a mathematician from Cambridge."

Stefan Webb
"Neural Networks for Inference, Inference for Neural Networks"
"The AIMS CDT program has provided me with excellent opportunities with world-class professors and post-docs to learn how to do research in machine learning and publish at top venues. I have also had the chance to experience research in industry as an intern, and develop contacts for employment after graduation. "My thesis, 'Neural Networks for Inference, Inference for Neural Networks,' was at the intersection of deep learning and Bayesian statistics, and was about the ways NNs can be used for amortized variational inference, and conversely how inference can be used to analyze discriminative NNs. After graduating, I am looking to continue working in this area in industry, developing applications and tools for deep Bayesian modeling."
Update: I have just acepted a ML research postition with Twitter Cortex, San Francisco.
Study Here